This tour is great for families with young children and those who prefer easy hikes. 🙂 The group starts off at 09:15 after the morning's first gondola trip from the valley. Then we continue our tour across Velika Planina with our wonderfoul herdsman Žan. This is the perfect way to get an authentic experience of life atop here on Velika Planina, as Žan has been coming up among the herders since he was a wee boy. He will lead you to explore the Herders' Settlement, where you will be treated to a delicious snack, view the mountain's oldest hut, which is today a living museum, and see the chapel built by a student of Slovenia's greatest architect, Jože Plečnik.
Details:
Meeting point
Where: Upper gondola station
Route description: Upper gondola station – Gradišče – Herders' Settlement
Tea and herder's lunch
Where: Herders' Settlement, with herdswoman Fani
Route description: Herders' Settlement – chapel and museum hut – Zeleni Rob
Since Velika Planina is a fickle mistress (with, among other things, quickly changing weather conditions and live animals), there could be some changes to the schedule. On the day of your trip, herdsman Žan will explain your itinerary in detail.
We'll let you know what time we're starting by email.
V ceno vključeno:
✔ Guided tour across Velika Planina
✔ Herder's lunch and herbal tea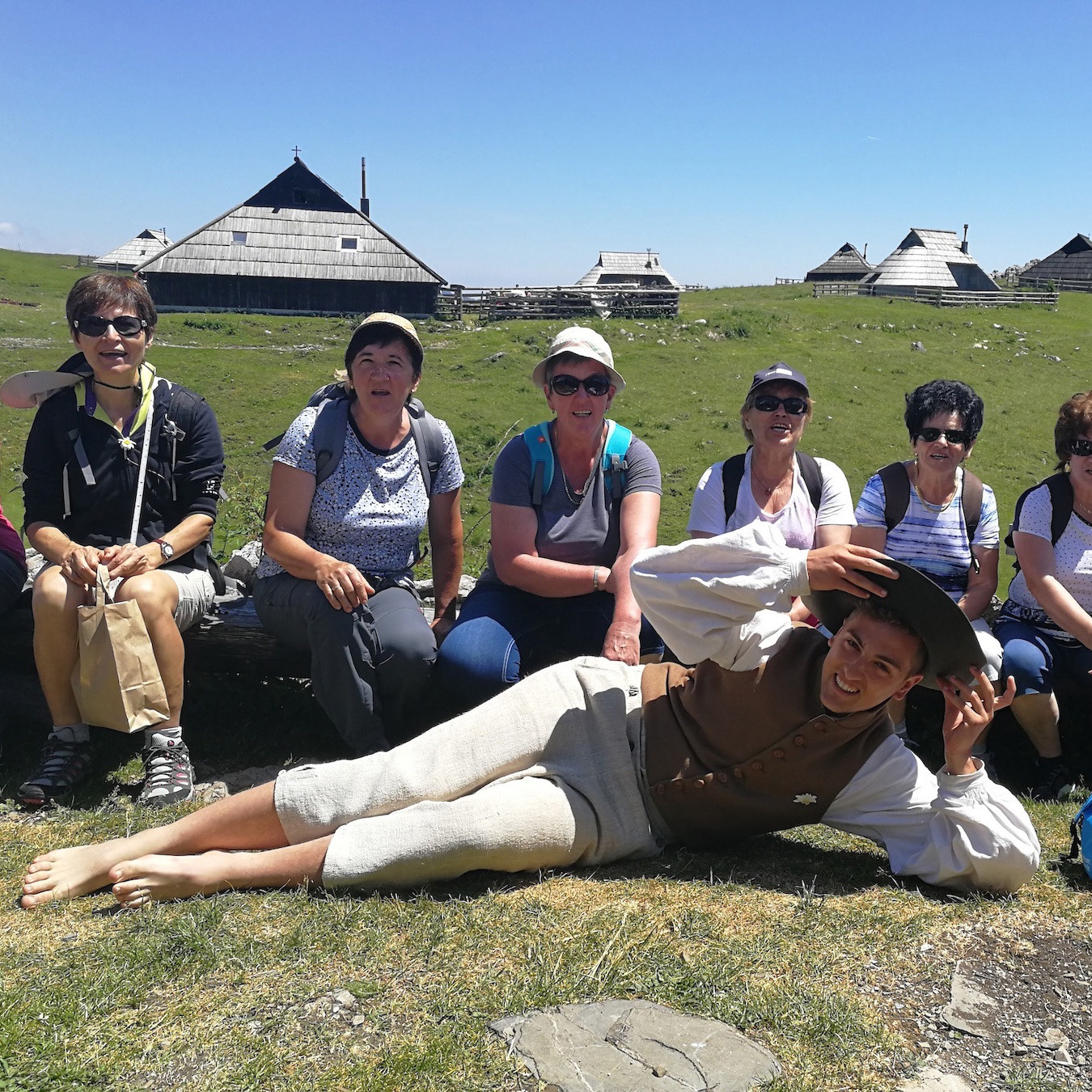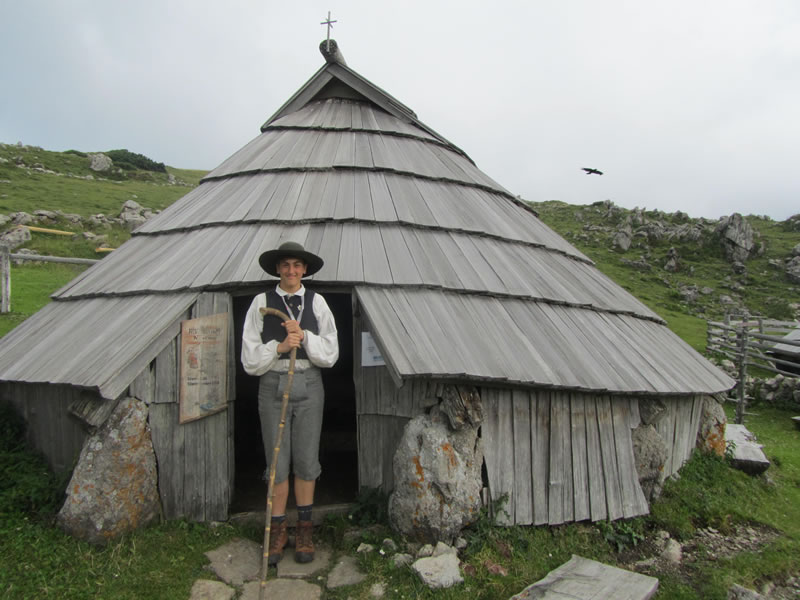 Let us know your wishes and desires, and book now!
Price
20€ / Per Day / Per Guest