Reaching Your Destination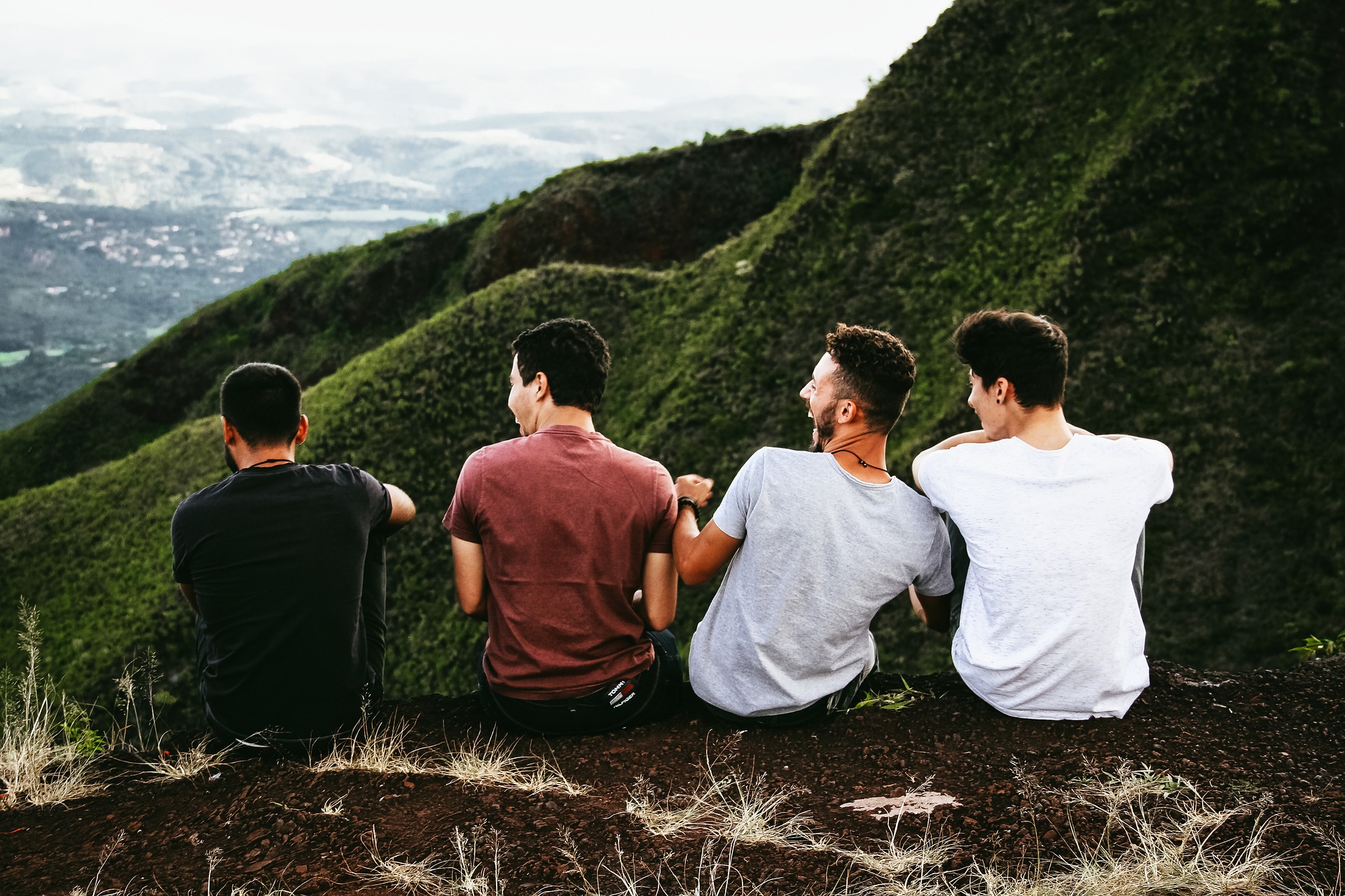 A party with friends on Velika Planina can be a special event. Leave your worries at home and just enjoy the mountain. Birthday parties, small groups, bachelor or hen parties…
We offer you a cozy and aesthetically furnished Cottages, that lies on a small plateau, a way's off from the mountain's busiest hiking trails, giving you all the privacy you need to enjoy the nearby woods and the stunning views of the surrounding Alps and the valley below.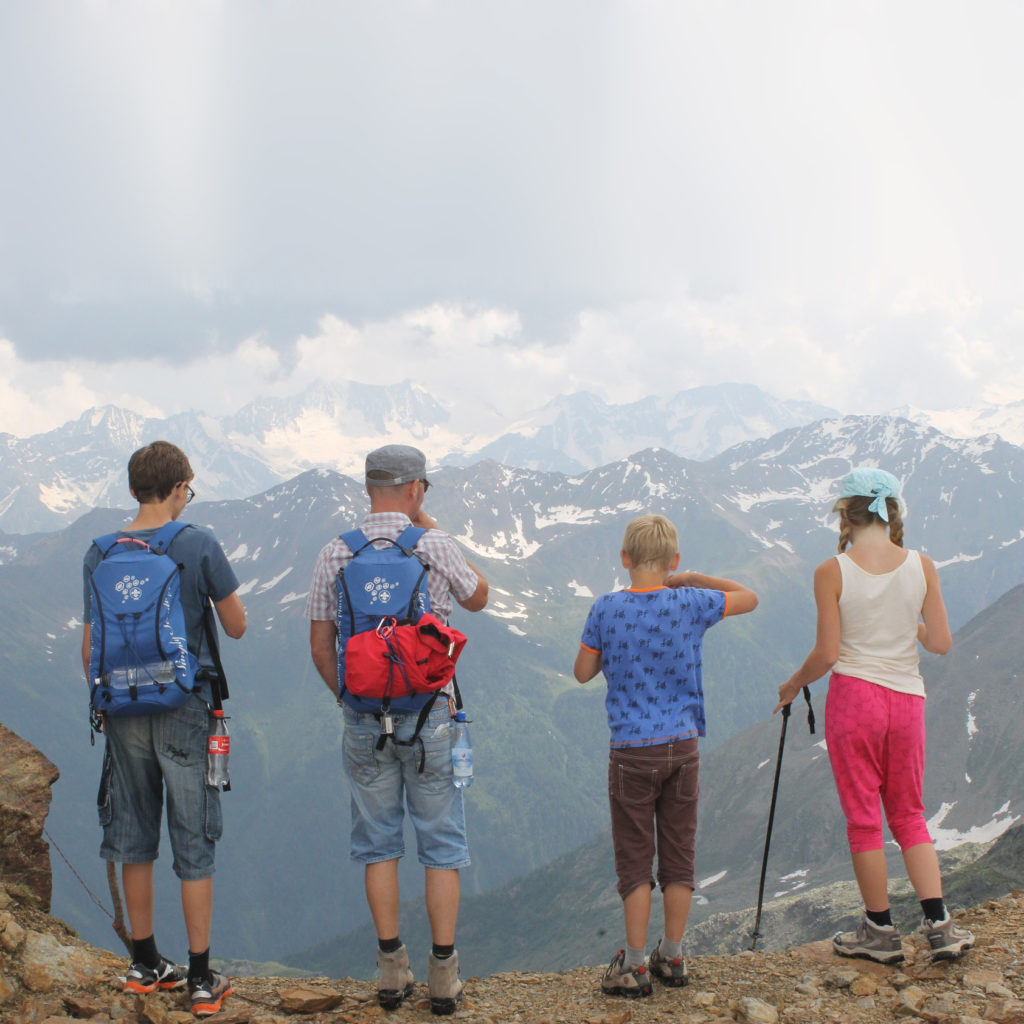 Your Free Time in the Fresh Air
On Velika Planina with Your Family
Our hikes on the plateau are friendly even for families with younger children, as long as your children are up for walking for 1-2 hours.
A Dog-Friendly Destination
On the Mountain with Your Four-Legged Friend
The routes up to and on the plateau are dog-friendly, particularly since most of the plateau is covered in soft grass, which is easy on the paws. Because the plateau is populated with cows, dogs must remain on a leash, and they must wear a muzzle when traveling up in the cable car.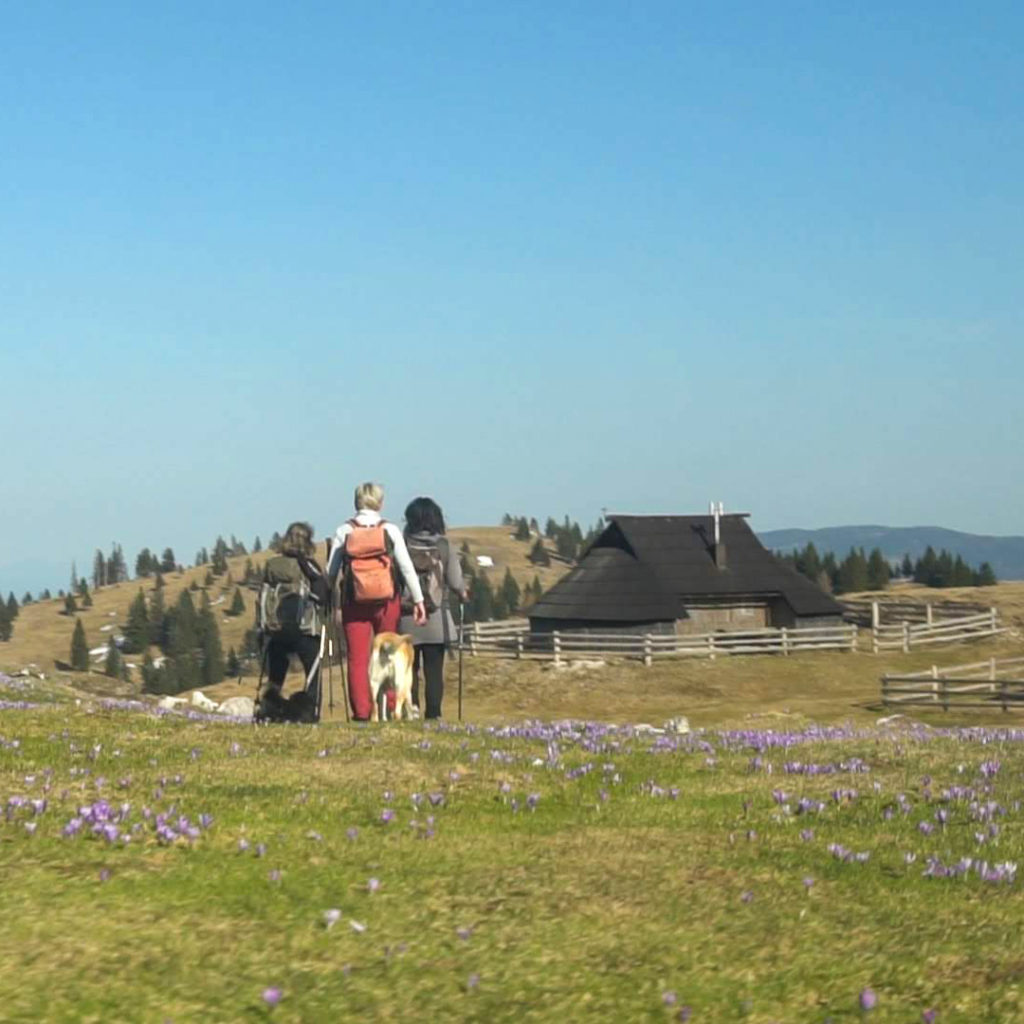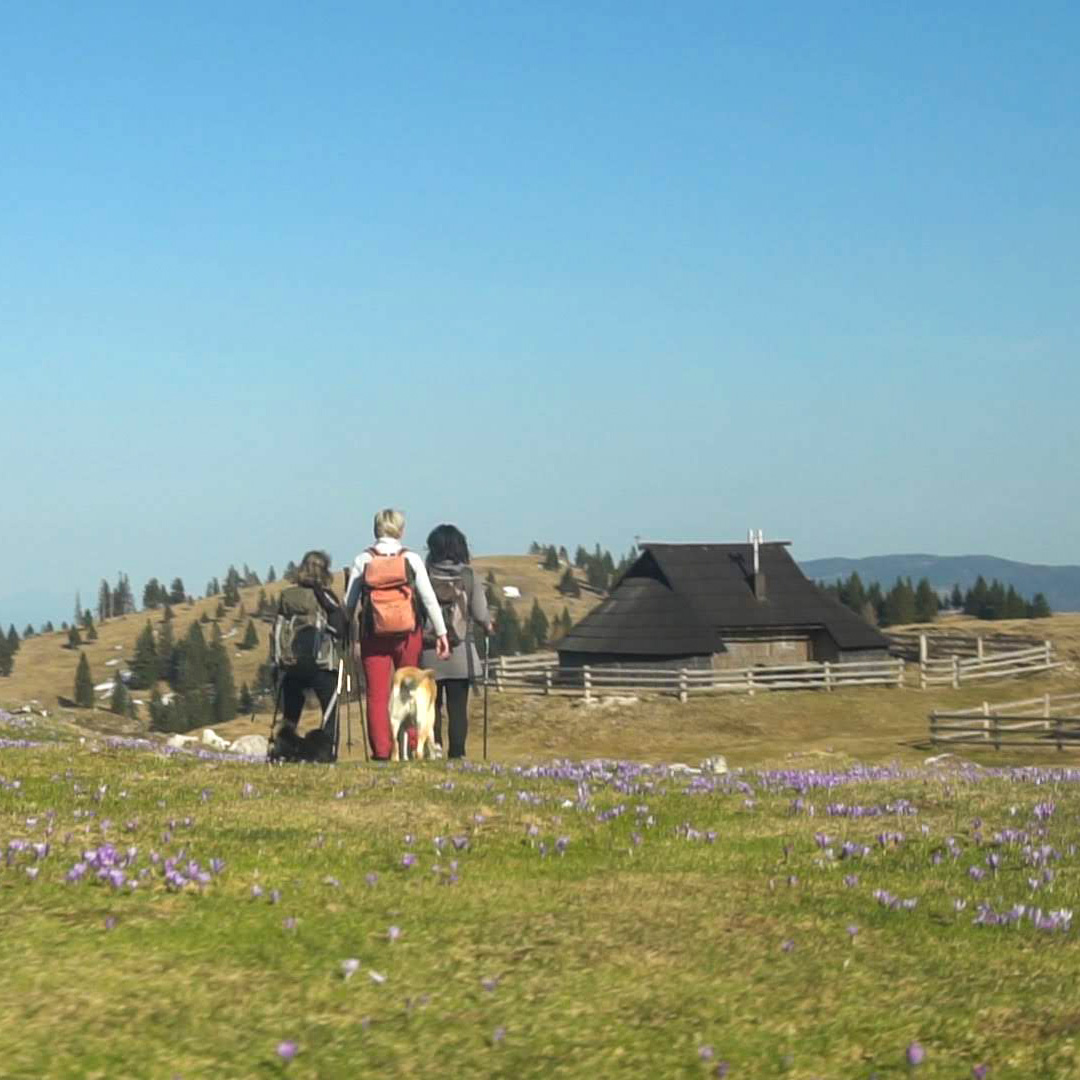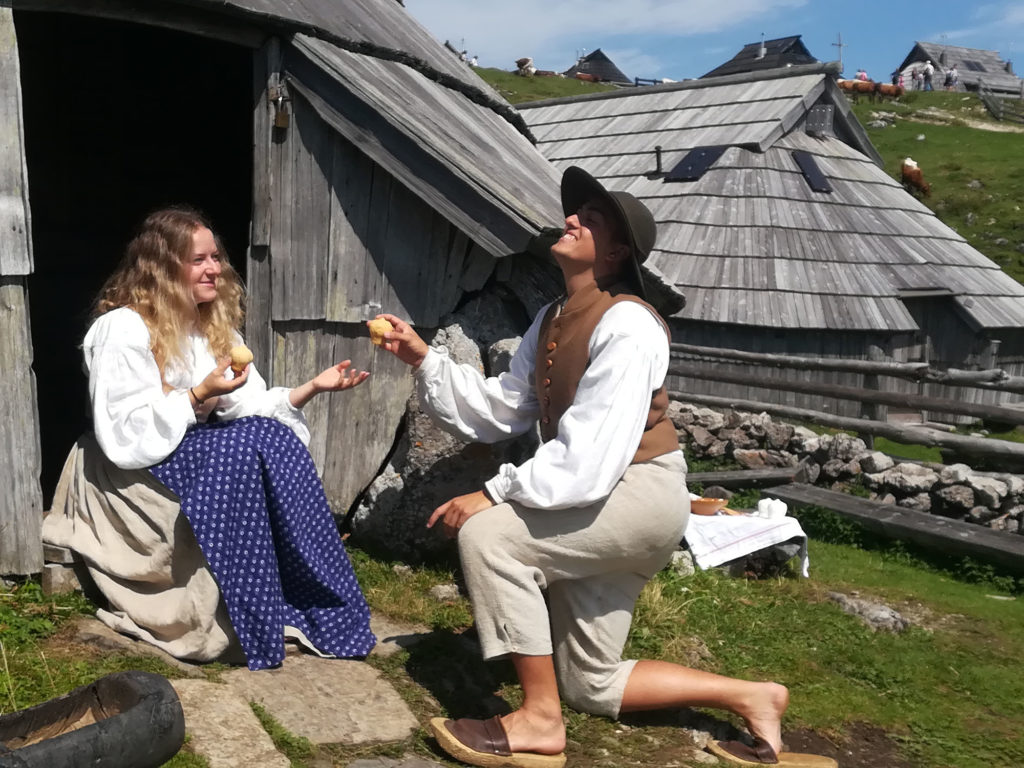 Velika Planina for Lovers
It doesn't get any more romantic than an alpine mountain, a charming wooden hut, sunset, perhaps a fire on the hearth, breakfast in bed, staring at the stars from a viewpoint with not a single artificial light in sight. Weddings or honeymoons on Velika Planina? Wearing hiking boots? Why not? If you tell us your wishes, we can help bring them to life and create an experience to celebrate your love.